Profile
Jerry P. Keslensky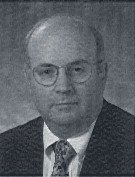 Connected Concepts LLC. is
a management consulting firm that specializes in applying structured problem defining and problem solving approaches for clients in the fields of manufacturing, logistics, retailing, service delivery and customer relationship management, I created Connected Concepts LLC. in
1998 and have operated this consulting company for the past 10 years. Prior to starting Connected Concepts I was an executive and manager for over 25 years, during which time I compiled significant experience in construction, project management, retailing operations, the manufacturing and distribution of computers
, as well as business process and software systems analysis, design, development and implementation.

In 2002 we added Connected Concepts Media Productions to our consulting business and formed the TallGrassRadio Studios (

TGRS

) to provide the additional services of producing graphical and animated content for our clients to assist in their confidential inter-organizational communications of concepts and ideas. TGRS combines humor and visualization to enhance our client's business operations during times of change and the implementation of new operational paradigms.


Contact Information:
tgrs@connectedconcepts.net